Bay of Shoals is located on Reeves farm which was part of the first land subdivision shown in South Australia.
South Australia's settlement began at Reeves Point on 27 July 1836. Augustus Reeves was the pioneer who farmed and built his home on the saddle of the hill overlooking the Bay of Shoals. This homestead is now heritage-listed and commonly known as Reeves Cottage.
Owner John Willoughby has a passion for sailing, handed down from his father who sailed on the Nerida with winemaker Tom Hardy in the 1930s. Nerida won the Sydney to Hobart yacht race in 1950 and was the only South Australian boat to have accomplished this honour for the next 50 years.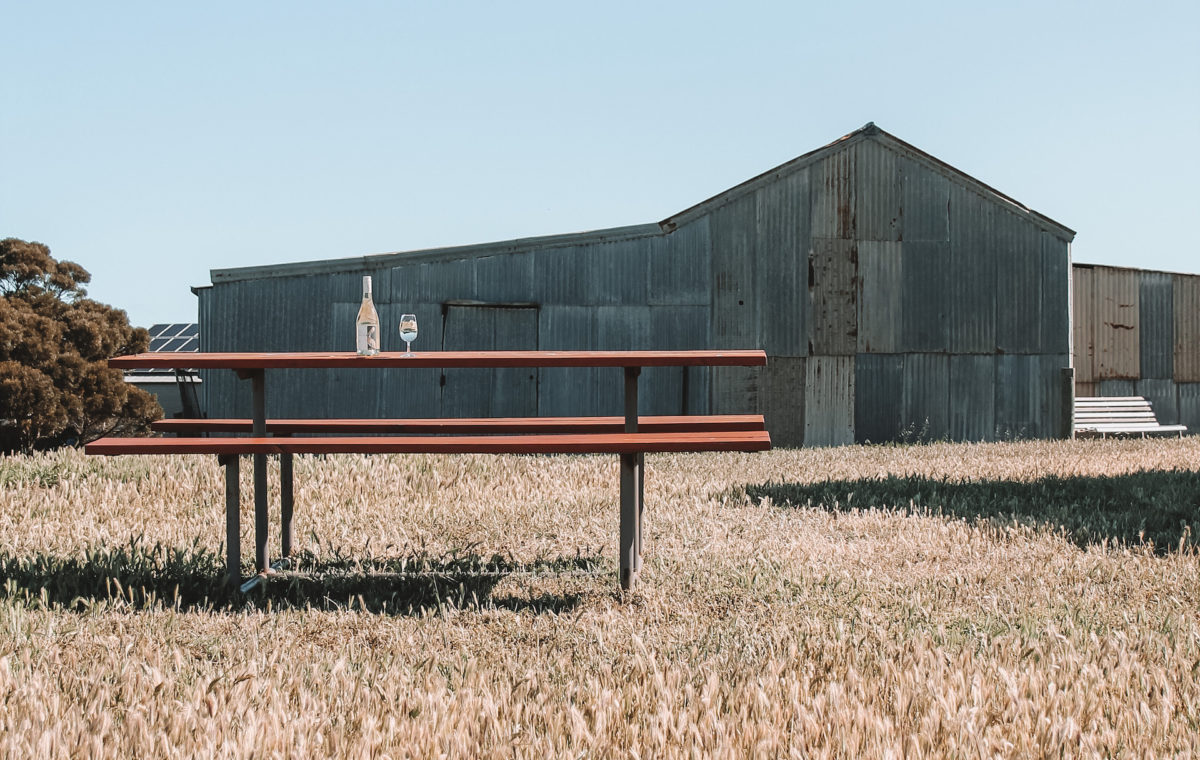 John's yacht Enchantress won the Melbourne to Hobart Westcoaster yacht race in 2010 and was the first South Australian yacht to achieve this since Kangaroo Island's Jamie Cowell achieved this feat in 1983 in his yacht Morning Hustler.
Visitors to Bay of Shoals will find endless nautical delights. John has assembled an impressive array of old traditional wooden boats built with planks and copper nails and caulking. There are charts from the Nerida dating back to surveys from 1874, and the chronometer from the SS Karatta which served Kangaroo Island as a ferry from 1910 to 1960. There is an octant from Captain Cook's era, ropes and sailing gear from the Bark Endeavour replica which John's son sailed around the world. He recently completely replaced all the rope rigging. The walls of the cellar door are decorated with old timber spars of oregon and spruce and glass buoys. Outdoors are slipping cradles, windlasses and derricks, ketch masts and booms from the historic Searles boatyard which was demolished in 2010.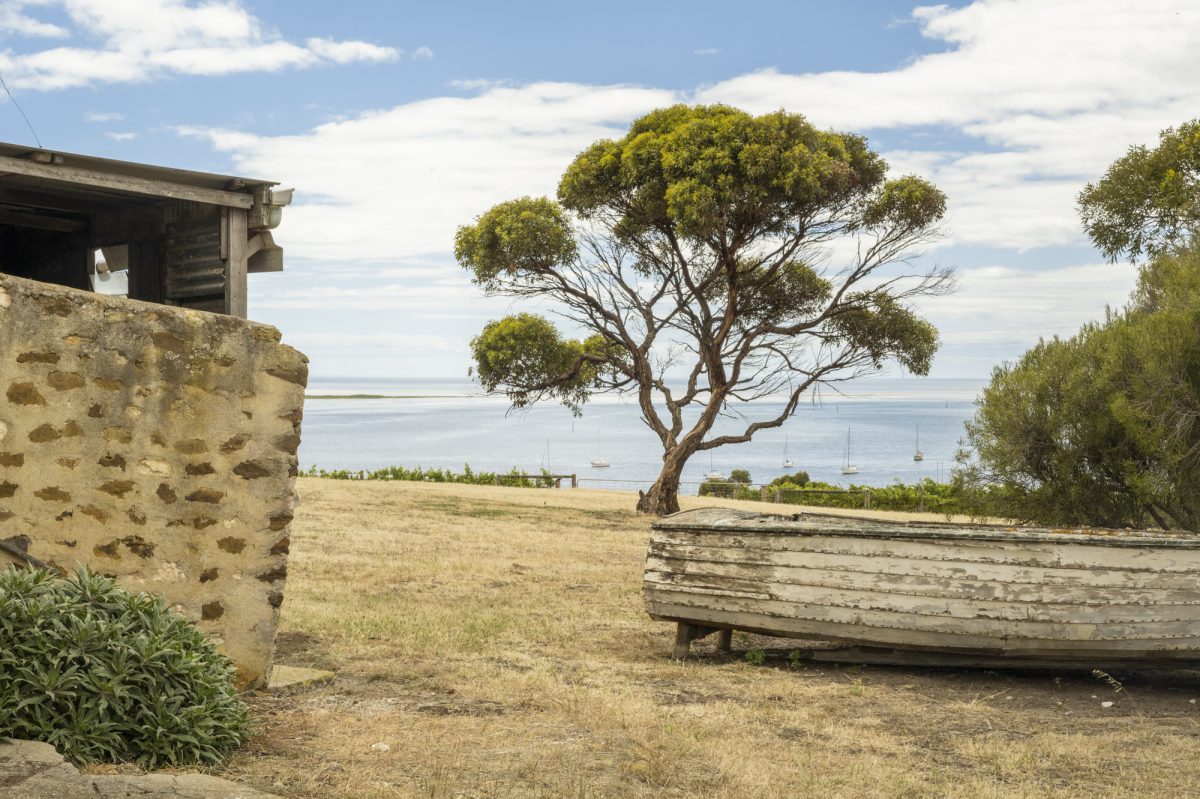 Bay of Shoals celebrated the opening of its Cellar Door and Winery on Easter Saturday 2006. The winery commenced operation with the 2007 vintage and there are future plans for a gallery cafe and a marina, complete with a foreshore museum of old boats for the sailors visiting Kangaroo Island.
Discounts and showers are available to sailors who arrive by yacht – contact cellar door staff for more information.