Welcome to the Bay of Shoals
Bay of Shoals vineyard, winery and cellar door offer spectacular views, hamper lunches, cellar door tastings and wine sales – all just five minutes out of Kingscote.
The cellar door and vineyard overlook the Bay of Shoals and Reeves Point, the site of the first settlement in South Australia, and our cellar door is open from 11am to 5pm daily.
If you are visiting Kangaroo Island, we invite you to come in for a memorable tasting experience, we produce beautiful award-winning wines that benefit from a maritime climate which enhances the fruit flavours. We were recently rated a 4.5 star winery in the 2021 Halliday Wine Companion, so a visit to Kangaroo Island isn't complete without dropping by Bay of Shoals.
Bay of Shoals wines are an authentic Kangaroo Island product, as our grapes are grown, harvested, and made into wine here on site at the Winery.
Our wine is a true expression and reflection of the fruit characters of each grape variety grown here in the vineyard, we believe in letting the natural flavours shine through, offering wines that are sophisticated, yet approachable, with a range of varietals to suit any occasion.
Also, on offer are local and mainland South Australian produce hampers and wine-by-the-glass sales from our cellar door. There is ample seating in our garden overlooking the vineyards and the Bay.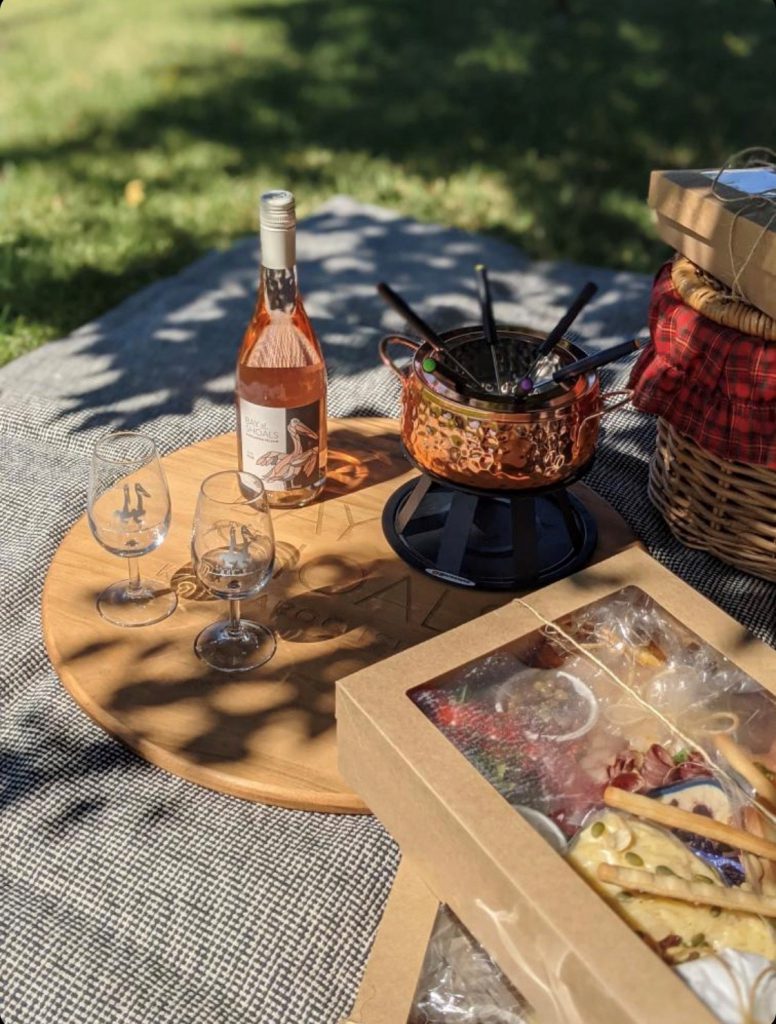 Grazing Boxes at Bay of Shoals!
Bay of Shoals Wines have partnered with Say Cheese Events to offer gourmet grazing boxes, available at our cellar door.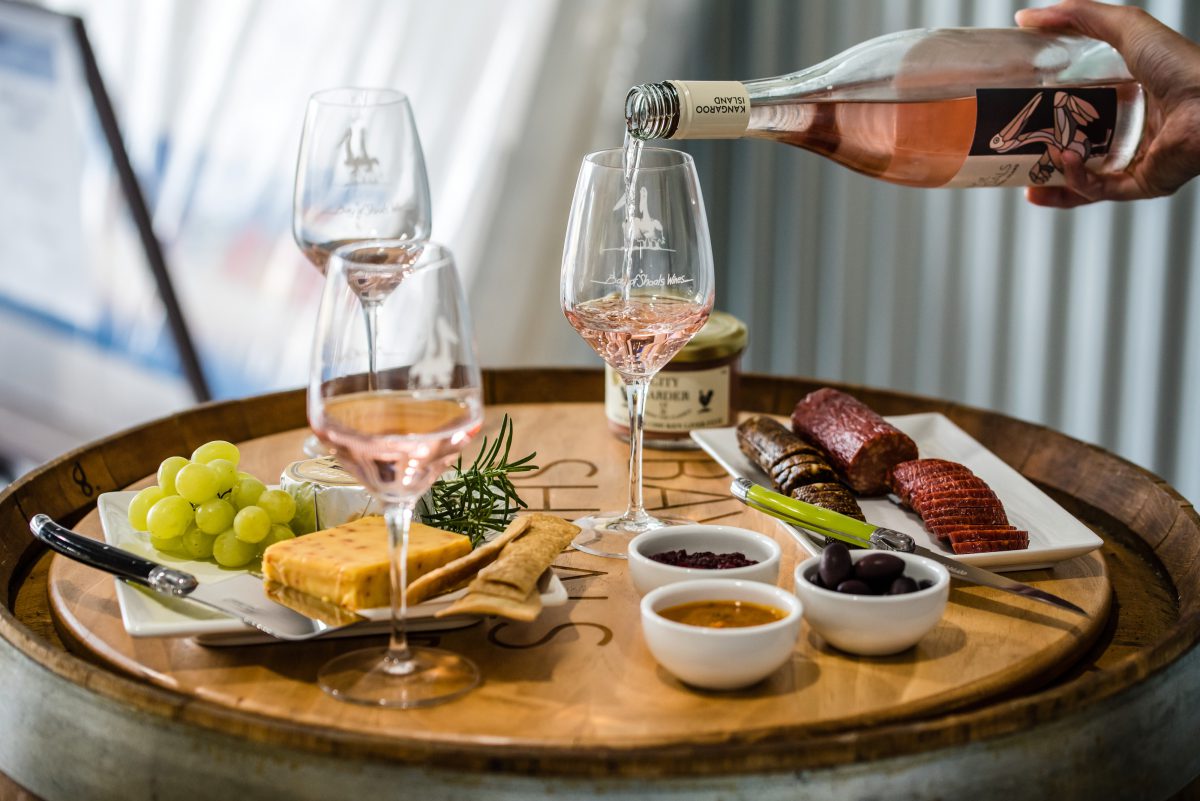 Our cellar door is conveniently located near Kingscote.
We are open daily from 11am to 5pm (except Good Friday, Christmas Day, and Boxing Day). We look forward to welcoming you soon.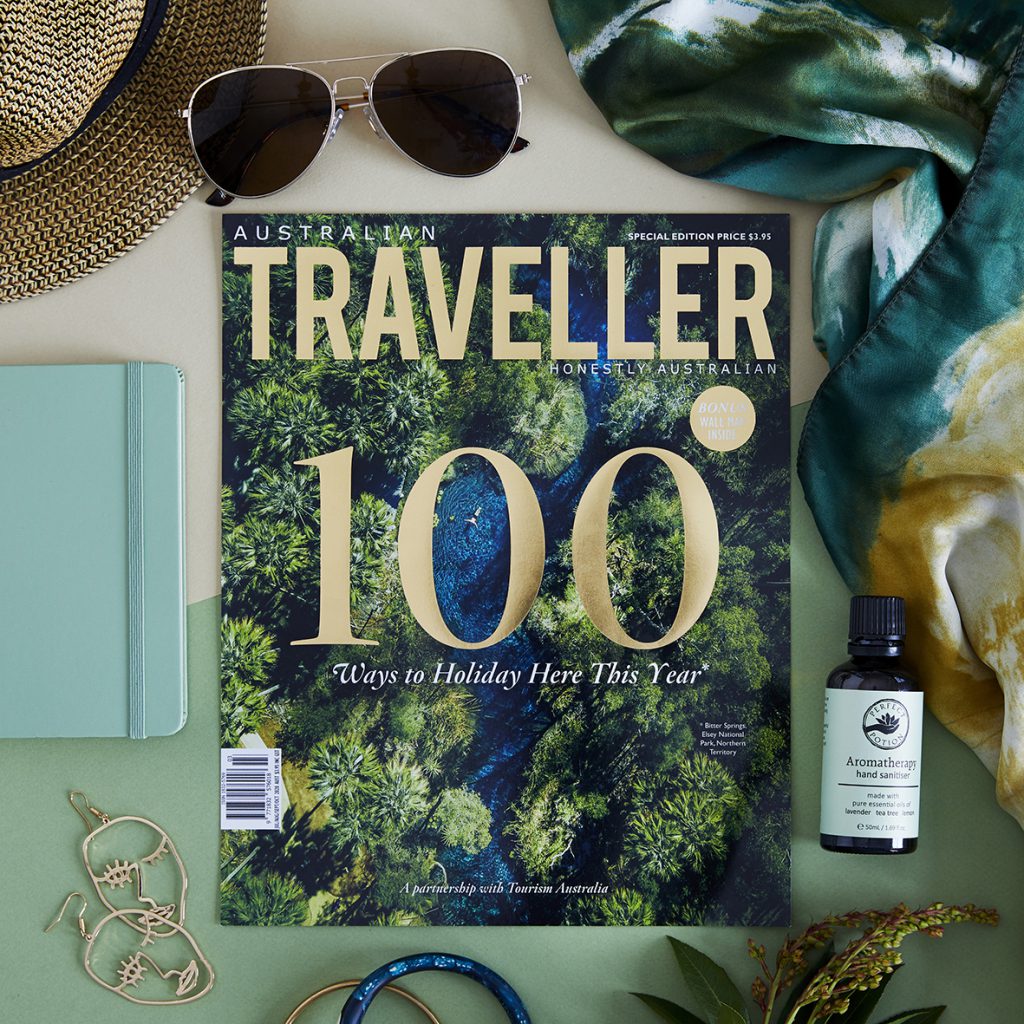 Australian Traveller's "The Top 100 Ways to Holiday Here This Year"
2020 has been a rocky year for the entire nation. Australia's best-selling travel magazine, Australian Traveller, has partnered with Tourism Australia to publish a special collector's edition for 2020 – "100 Ways to Holiday Here This Year". Kangaroo Island and Bay of Shoals Winery has made it to the Top 100! All the more reason to explore your own back yard!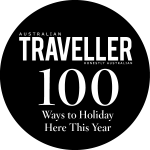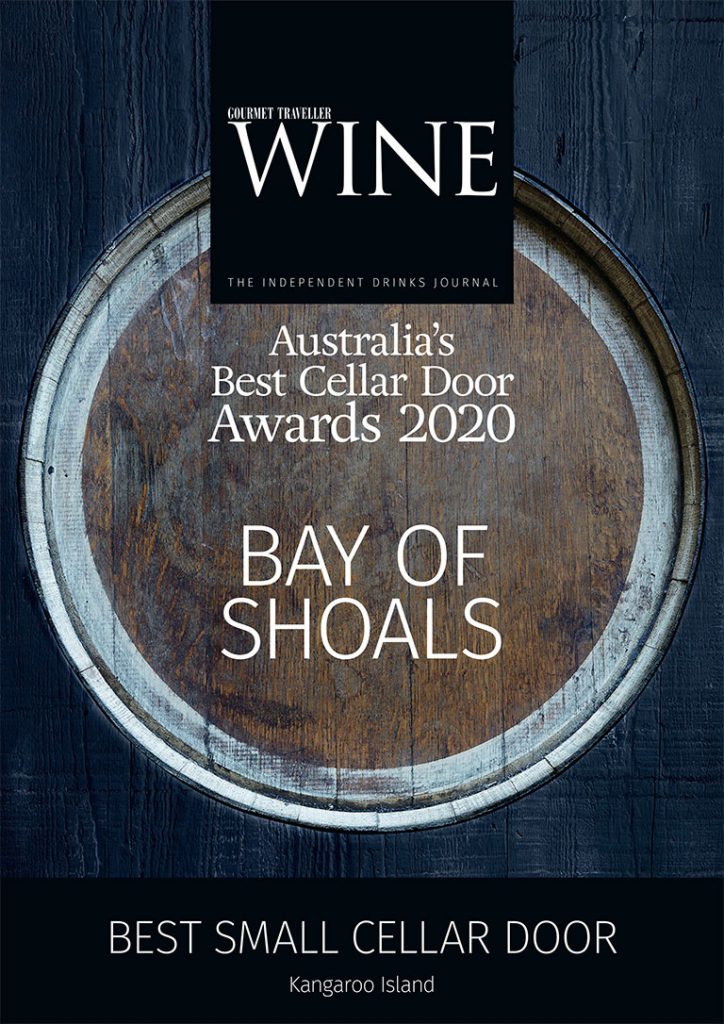 Gourmet Traveller Best Small Cellar Door
Bay of Shoals has been awarded the Best Small Cellar Door on Kangaroo Island!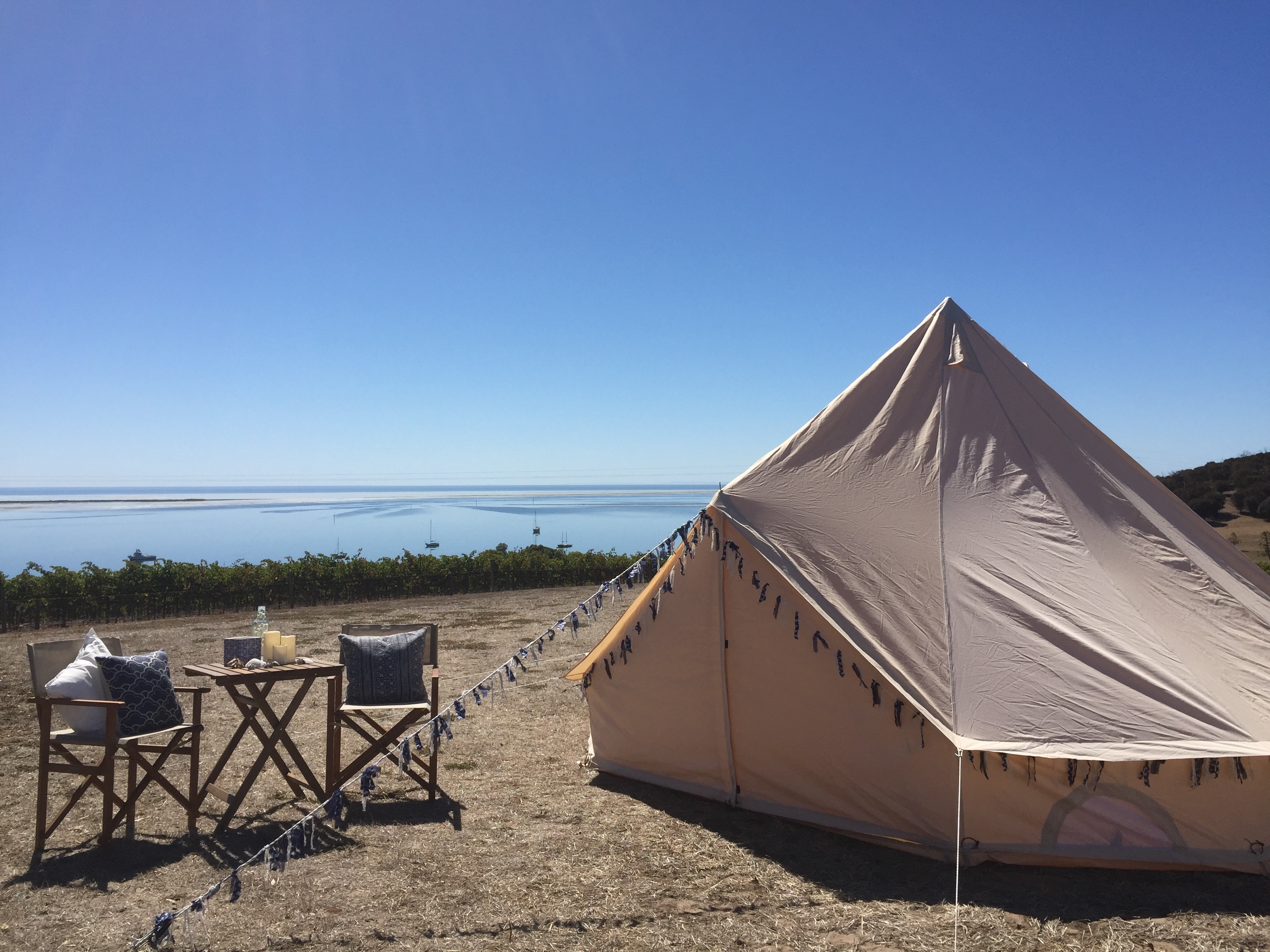 Glamping at Bay of Shoals
Glamping at Bay of Shoals has arrived. We have partnered with Wandering Souls to offer them an exclusive site from 1st October to 30th April