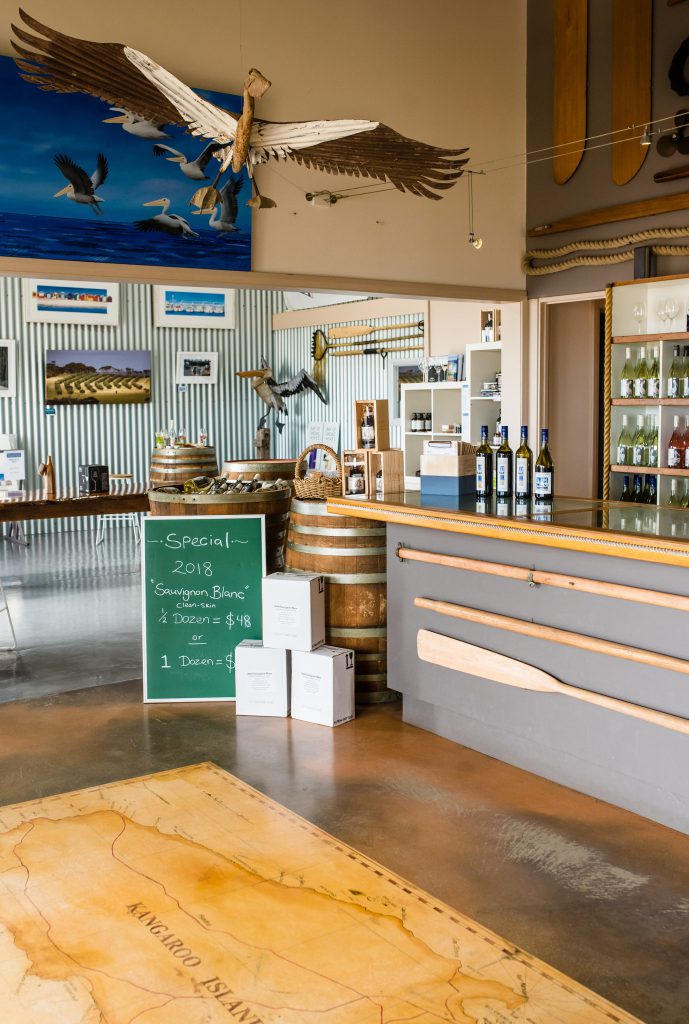 Our cellar door is at the heart of the Bay of Shoals property located just north of Kingscote, Kangaroo Island and we look forward to welcoming you when you are next on Kangaroo Island.
When visiting our cellar door you can taste our wine varietals, including Pinot Gris, Sauvignon Blanc, Riesling, Chardonnay, Savagnin, Rose, Shiraz, Cabernet Sauvignon, Pinot Noir, Island Blend, Tawny and Vintage Fortified.
Bay of Shoals cellar door was designed by artist Bernie Walsh, the creator of our distinctive pelican labels. The original pelican has become widely known, and coupled with the unique setting of the winery among the vines, with magical sea views, we can provide you with a wonderful wine tasting experience.
Join us for a delicious hamper and a glass of wine – we have several options featuring local and mainland South Australian produce available.